Hugo Slim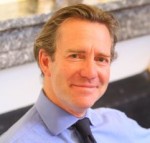 Hugo Slim
Email: [email protected]
Tel. [+44] (0)1865 285953
Dr Hugo Slim is a leading scholar in humanitarian studies with particular expertise in humanitarian ethics, the protection of civilians, conflict resolution, and business ethics. From 1983-1994 he worked as a frontline humanitarian worker for Save the Children UK and the United Nations in Morocco, Sudan and Ethiopia, the Palestinian Territories and Bangladesh. In 1994 he was appointed Reader in International Humanitarianism at Oxford Brookes University where he co-founded an award winning Masters programme for international humanitarian workers. From 2003-2007 he was Chief Scholar at the Centre for Humanitarian Dialogue in Geneva, leading policy work on civilian protection and political mediation.
Hugo is an ELAC Associate Director and Senior Research Fellow in the Department of Politics and International Relations. He is currently leading research on Humanitarian Ethics that will deliver the first major practical text on humanitarian ethics in war and disaster, and develop professional ethics in humanitarian organizations to new standards of care and accountability. He has also established The Oxford Humanitarian Group (OHG) within ELAC, a new inter-disciplinary discussion group for humanitarian studies that brings together the University of Oxford, Oxford Brookes University and Oxfam.
Research Interests
Hugo's research focuses on humanitarian ethics, civilian protection and business and human rights.
Media Expertise
Frequent commentator on humanitarian action in print and on TV and radio, including:
BBC Radio 4 Today Programme, and Moral Maze
BBC World Service Radio
BBC Radio 3 Nightwaves
Articles in The Guardian
Consultancy and Advisory Work
Hugo has advised many of the world's leading humanitarian agencies, including UNOCHA, UNWFP, the International Committee of the Red Cross, AusAid and many leading NGOs. He has advised global businesses including BP, Rio Tinto, G4S and Vodafone on political risk, conflict resolution and human rights in Africa, Asia and Latin America. He has been on the board of Oxfam GB and an International Advisor to the British Red Cross, and is currently on the board of the Catholic Agency for Overseas Development (CAFOD) and on the Editorial Board of the International Review of the Red Cross (Cambridge University Press).
Teaching
Hugo is an Associate Lecturer at the Graduate Institute in Geneva and a Visiting Professor at the University of Oregon and Oxford Brookes University where he teaches classes on humanitarian ethics, civilian protection, conflict resolution and business ethics.
Publications
Hugo has published more than sixty academic papers and his most recent books include: Essays in Humanitarian Action (ELAC/Kindle 2012); Killing Civilians: Method, Madness and Morality in War (Hurst/Columbia University Press 2008) and Protection: A Guide for Humanitarian Agencies (ALNAP and Oxfam 2005).
Blogposts by Hugo Slim
Publications by Hugo Slim