Post-Doctoral Researchers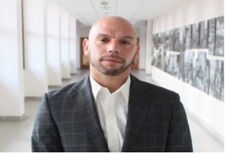 Dr Alexandre Skander Galand is a Post-Doctoral Research Fellow on the ERC-funded project The Individualisation of War: Reconfiguring the Ethics, Law and Politics of Armed Conflict. Dr Galand's current research focuses on the dilemmas arising from the application of the doctrine of command responsibility in contemporary armed conflicts. He has published articles on aspects of international criminal law, international human rights law and international humanitarian law.
He is a member of the Barreau du Québec and holds a Ph.D. in International Law from the European University Institute. Before joining this project, Dr Galand was a Post-Doctoral Research Fellow at the Center for Global Public Law, Koç University. He is an associate editor of the Oxford Reports on International Human Rights Law / UN Treaty Bodies, has consulted for the case Matrix Network and worked for the United Nations Interregional Crime and Justice Research Institute as part of the War Crimes Justice Project.
Email: [email protected]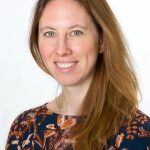 Rebecca Sutton is a Canadian lawyer and a PhD candidate in Law at the London School of Economics (LSE), where she is a Trudeau Scholar and SSHRC Scholar. Her doctoral research engages with the principle of distinction in International Humanitarian Law, exploring how international actors struggle with 'distinction' when they encounter each other in armed conflicts.Rebecca has been involved with the Individualization of War project since 2015, when she conducted field research on the protection of civilians in South Sudan. In 2016, Rebecca was a Kathleen Fitzpatrick Visiting Doctoral Fellow with Anne Orford's ARC-funded Civil War, Intervention, and International Law Laureate project at the University of Melbourne. Rebecca has taught courses on criminal law, international humanitarian law, and managing humanitarianism at institutions including SOAS, LSE, and the University of Western Ontario.
Rebecca's postdoctoral research will deepen her previous engagement with IHL rules and the practices of international actors, pursuing a new strand of inquiry about the role of emotions and perceptions in the everyday implementation of international law. Her broader interdisciplinary research agenda is concerned with three intersecting themes: war, international law, and interventions to assist war-affected populations. Rebecca holds a JD (Hons) from the University of Toronto, where she was awarded the Dean's Key. She also holds an MSc (Dist.) in Violence, Conflict and Development from SOAS. She was called to the Ontario Bar in 2013 after clerking at the Ontario Court of Appeal. Rebecca previously worked in the humanitarian field, serving as Country Director for War Child Canada in Darfur, Sudan from 2009-2011. Rebecca's research has been published in Citizenship Studies, the Journal of Peace and Conflict Studies, Refuge, Anthropology Southern Africa, Criminal Law Quarterly, the Canadian Graduate Journal of Sociology and Criminology, and the National Journal of Constitutional Law.
Email: [email protected]
---