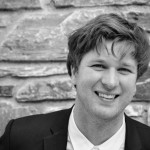 Dr Ruben Reike is a Post-Doctoral Research Fellow at the European University Institute, working on the ERC project: "Individualisation of War: Reconfiguring the Morality, Law, and Politics of Armed Conflict". In the context of this research project, Ruben is part of the Accountability Team, which studies challenges and dilemmas arising from efforts to operationalise accountability for criminal acts undertaken in the course of war.
Ruben has a Doctorate in International Relations from the University of Oxford (UK), a Masters in International Studies from the University of Queensland (Australia), and a BA in Political Science from the University of Bielefeld (Germany). Ruben has also worked for Amnesty International.
Ruben's research interests include the principle of Responsibility to Protect and humanitarian intervention, the prevention of atrocity crimes, the relationship between international criminal justice and peace processes, and criminalization in international relations.