Dr Alexandre Skander Galand is a Post-Doctoral Research Fellow on the ERC-funded project The Individualisation of War: Reconfiguring the Ethics, Law and Politics of Armed Conflict. Dr Galand's current research focuses on the dilemmas arising from the application of the doctrine of command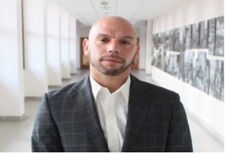 responsibility in contemporary armed conflicts. He has published articles on aspects of international criminal law, international human rights law and international humanitarian law.
He is a member of the Barreau du Québec and holds a Ph.D. in International Law from the European University Institute. Before joining this project, Dr Galand was a Post-Doctoral Research Fellow at the Center for Global Public Law, Koç University. He is an associate editor of the Oxford Reports on International Human Rights Law / UN Treaty Bodies, has consulted for the case Matrix Network and worked for the United Nations Interregional Crime and Justice Research Institute as part of the War Crimes Justice Project.
Email: [email protected]
---