Ruben Reike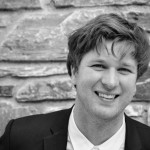 Ruben Reike
Post-Doctoral Researcher
Email: [email protected]
Tel. [+39] 055 4685 305
Dr Ruben Reike is a Post-Doctoral Research Fellow at the European University Institute, where he is part of the ERC-funded project: "The Individualisation of War: Reconfiguring the Morality, Law, and Politics of Armed Conflict".
Dr Reike's current research focuses on the challenges and dilemmas arising from efforts to operationalise accountability for criminal acts undertaken in the course of war.
He holds a DPhil in International Relations from the University of Oxford, Somerville College, and a Masters in International Studies from the University of Queensland. Before embarking on his doctoral studies, Dr Reike has worked for Amnesty International.
Blogposts by Ruben Reike