Project Collaborators
Dr Yuna Christine Han is a Fellow in International Relations Theory at the London School of Economics and Political Science.
Her research research focuses  on the intersection of international law and politics, specifically regarding international criminal justice and human rights prosecutions pertaining to weaker states of the international system. She is interested in understanding the political ramifications of prosecuting individuals for instances of mass violence, such as war crimes or genocide. She also works on the concept of sovereign authority and agency in IR theory, as well as the impact of individualisation of responsibility of violence more broadly in the international system. She has previously conducted research on post-genocide politics in Rwanda.
Dr Han has received her DPhil (PhD) in International Relations from the University of Oxford. She holds a bachelor's degree in Government with honours from Harvard University, and a MPhil in Politics from the University of Cambridge.
---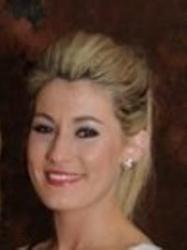 Dr Helen McDermott is a Research Associate on the ERC-funded project "The Individualisation of War: Reconfiguring the Ethics, Law and Politics of Armed Conflict". Helen's research focuses on the relationship
between international legal frameworks in the situations of armed conflict. She has published articles on aspects of international human rights law, international humanitarian law and the rules on interstate force.
Helen is a member of the New York State Bar and holds a PhD in International Human Rights Law, and a Masters in International Criminal Law from the Irish Centre for Human Rights, NUI Galway. Before joining the project, she was a Post-Doctoral Research Fellow at the Law Faculty, University of Oxford. Helen has lectured in public international law, international human rights law and international humanitarian law and was a Scholar in Residence at the Center for Human Rights & Global Justice, NYU (2014). In 2010, Helen interned with the Center for Constitutional Rights, NY.
---
Rebecca Mignot-Mahdavi is a Ph.D. candidate in Law at the European University Institute. Her research focuses on the extraterritorial use of combat drones against non-state actors. She is interested in understanding how and to what extent both the technology and the strategy of drone strikes against non-state actors exacerbate uncertainties in the law. Theoretically, she intends to understand how this legal phenomenon, combined with the technological capacity of drones and its deployment in a new kind of de-territorialised and individualised warfare, amount to an intensification of state power.
Rebecca holds a Master's degree in Human Rights Law and a University Diploma in International Humanitarian and Criminal Law (Diplôme Universitaire Organisations et juridictions pénales internationales) with honours from the Université Paris-Ouest Nanterre (Paris X).
---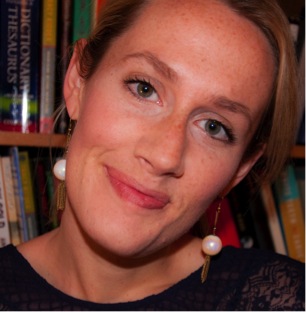 Emily Paddon Rhoads is Assistant Professor of Political Science at Swarthmore College.
Her research analyses the impact of the increased prominence of human rights in the theory and practice of armed conflict as well as civilian agency in contemporary conflict. She is the author of "Taking Sides in Peacekeeping: Impartiality and the Future of the United Nations" (Oxford University Press, 2016) and several articles on civilian self-protection, humanitarianism and peacekeeping.
Emily received her B.A. from Brown University and her MPhil and Ph.D. from the University of Oxford (St Antony's College) where she was a Trudeau Scholar, Canadian National Defence Scholar, and Rose Research Fellow.
In addition to her academic work, she has worked as a consultant for various NGOs and is an elected fellow of the Rift Valley Institute.
---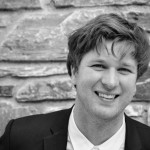 Dr Ruben Reike is a Post-Doctoral Research Fellow at the European University Institute, working on the ERC project: "Individualisation of War: Reconfiguring the Morality, Law, and Politics of Armed Conflict". In the context of this research project, Ruben is part of the Accountability Team, which studies challenges and dilemmas arising from efforts to operationalise accountability for criminal acts undertaken in the course of war.
Ruben has a Doctorate in International Relations from the University of Oxford (UK), a Masters in International Studies from the University of Queensland (Australia), and a BA in Political Science from the University of Bielefeld (Germany). Ruben has also worked for Amnesty International.
Ruben's research interests include the principle of Responsibility to Protect and humanitarian intervention, the prevention of atrocity crimes, the relationship between international criminal justice and peace processes, and criminalization in international relations.
Email: [email protected]
---
Dr Maja Spanu joined Homerton College at the University of Cambridge as a Junior Research Fellow in International Relations in 2016. Before that, she was a post-doctoral Research Associate within the ERC-funded project "Individualisation of War" at the European University Institute, Italy, whilst teaching at Sciences Po Paris, France. She received her Ph.D. in Political and Social Sciences from the European University Institute in 2015.
Dr Spanu's primary research interests include historical International Relations (19th and 20th centuries), ideas on international order, empire and civilisational discourses in modern world politics.She also has separate research interests in the history of civilian protection and of individual criminal responsibility in war.